I poop you not, I did not fake this.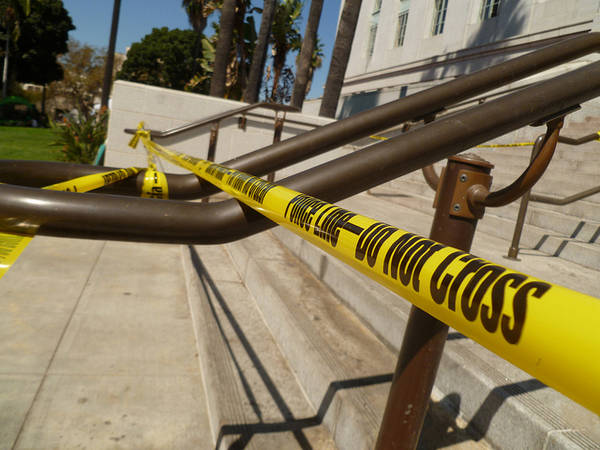 LA City Attorney to Occupy: pay for brainwashing lessons on limits of free speech and we'll drop the charges
Could you imagine if a social studies teacher in Occupy LAUSD having to attend lessons on the limits of the constitution and free speech. Any teacher in California has had to take the civics test to before they are allowed in the classroom. I don't remember limited free speech as one of the questions.
NOT SATIRE: L.A. Tells Arrested OWS Protesters They Can Pay for "Free Speech" Classes to Avoid Court (Thanks, phosphorious!) (Image: Police Lines blocking City Hall entrance, a Creative Commons Attribution Share-Alike (2.0) image from neontommy's photostream)